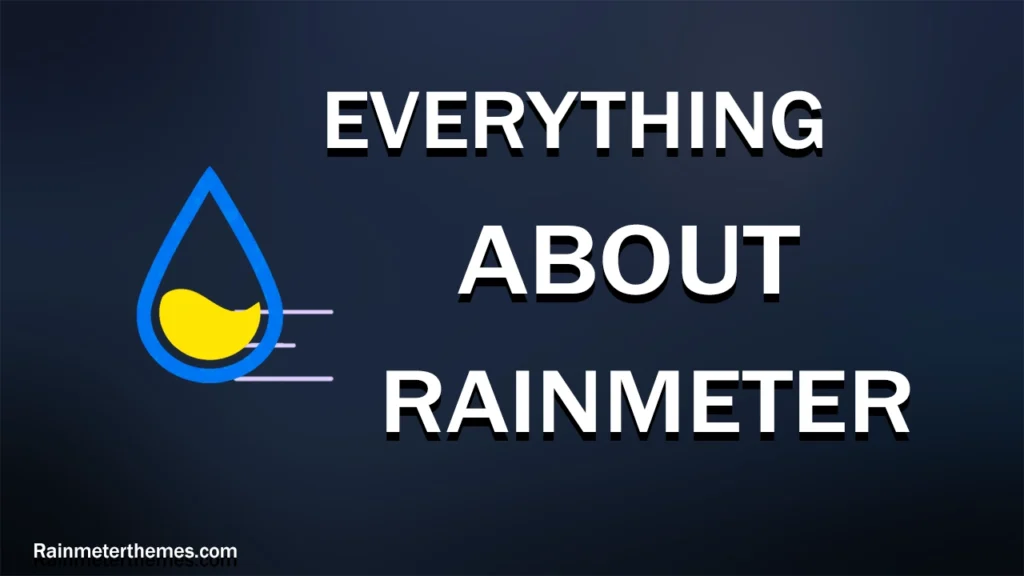 Rainmeter is a versatile desktop customization tool designed for Windows operating systems. With Rainmeter, users can transform their desktops by adding visually stunning and interactive widgets, known as "skins." These skins can display a wide range of information and functionality, including real-time system monitoring statistics (such as CPU and memory usage), weather updates, media controls, RSS feeds, and more.
Rainmeter's flexibility allows users to personalize their desktops to their preferences. It supports a vast library of pre-made skins available for download from online communities and dedicated Rainmeter websites. Additionally, users can create their own custom skins using Rainmeter's scripting language, which is based on the widely-used Lua language.
One of Rainmeter's key advantages is its high level of customization. Users can effortlessly position and resize skins, modify their appearance, and configure their functionality to meet their specific needs. By interacting with the skins through clicks, users can access various elements and features.
In conclusion, Rainmeter is a powerful tool that empowers Windows users to elevate their desktop experience, enhancing productivity and aesthetics simultaneously. By integrating useful information and tools in visually captivating skins, Rainmeter allows users to create a desktop environment that truly reflects their style and preferences.
Frequently Asked Questions (FAQs) About Rainmeter :